Check out these articles featuring Louisiana Appleseed:
August 7, 2018
The Storm with No Name: Disaster Survivors Still Recovering Nearly 2 Years Later 
BATON ROUGE (August 7, 2018) – Nearly 2 years have passed since the flooding of 2016. Ironically, the storm with no name birthed a vital alliance with a name – "Flood Proof….
May 1, 2018
St. Charles Avenue Magazine: Good Apples
Louisiana Appleseed hosted its largest-ever "Good Apple Gala" with more than 250 in attendance in support of the organization's mission to engage professionals to solve Louisiana's problems at the root cause…
April 16, 2018
The Advocate: Baton Rouge, New Orleans, Lafayette area People in Business
Louisiana Appleseed, a nonprofit that promotes pro bono time by professionals to solve problems and increase access to education, opportunity and justice, has named as board members…
March 30, 2018
The New Orleans Times-Picayune: In Puerto Rico and Louisiana, storm victims struggle to prove they own their homes | Opinion
According to a recent report from NPR, some Puerto Ricans who've gone to FEMA for help rebuilding their homes after Hurricane Maria are being denied funds because they can't prove that they own the damaged property….
March 28, 2018
Can you prove you own your house?
A free program next month in Houma will help residents living in a family home who lack proper proof-of-ownership documents…
March 11, 2018
Nell Nolan: Louisiana Appleseed, Girl Scouts, UroTigers
Held at the new NOPSI luxury hotel, the annual Louisiana Appleseed Good Apple Gala combined accolades and awareness….
January 23, 2018
Louisiana Appleseed harvests a Good Apple Gala
Louisiana Appleseed was founded to affect change via policy or at a systemic (root) level, with the aim of increasing access to opportunity, education and justice…
December 6, 2017
Annie E. Casey Foundation Grant Partnership Press Release
Annie E. Casey Foundation Grant Partnership Press Release December 6, 2017
---
December 1, 2017
Flood Proof Press Release
Flood Proof 5 Million Press Release December 1, 2017
---
July 22, 2017
Local Festival Offers Entertainment, Assistance for Residents 
BATON ROUGE – But this typically-outdoor festival is not just about fun and games, but about providing services that people need.
---
February 21, 2017
Councilmember Nadine Ramsey to Introduce a Resolution Recognizing Teen Dating Violence Awareness Month and National Respect Week
NEW ORLEANS – Councilmember Nadine Ramsey will introduce a resolution at the regularly scheduled Council Meeting on Thursday, February 23, to highlight Teen Dating Violence Awareness month.
---
February 20, 2017
Louisiana Sen. Troy Carter, Rep. Walt Leger offer help to victims of New Orleans East tornado
NEW ORLEANS – State Sen. Troy Carter and State Rep. Walt Leger III are offering help to New Orleans East residents affected by the devastating tornado that hit that area Feb. 7, they said Monday.
---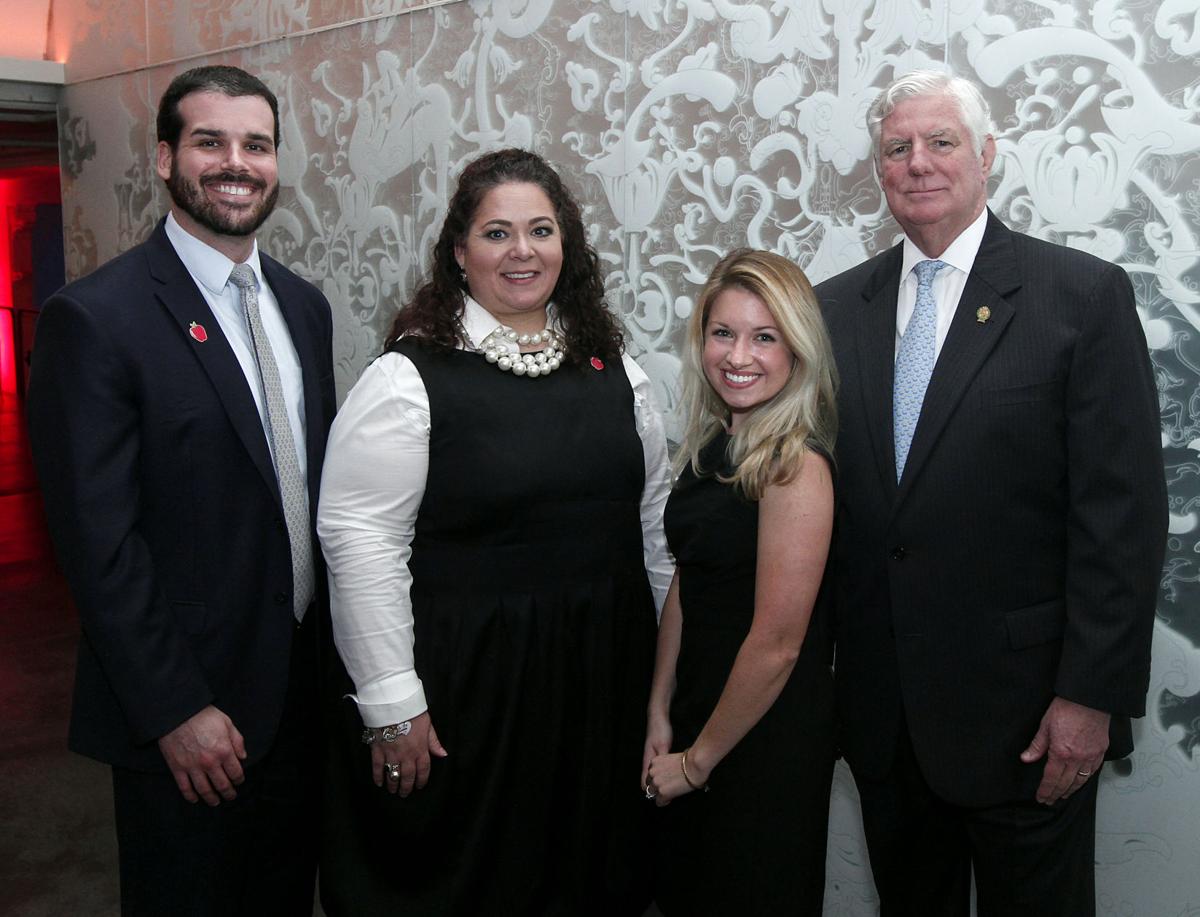 February 19, 2017
Good Times, Good Works, Good Apples
During the course of the evening, "seven outstanding community members who have shown tremendous generosity and commitment to social justice and pro bono excellence" were honored.
---
January 31, 2017
Louisiana Appleseed plants a Good Apple Gala
The mission of Louisiana Appleseed is clear: it is a public interest law center that advances social justice with projects that increase access to education, opportunity and justice. Among the needs that Louisiana Appleseed addresses: preserve home ownership, make sure school-age children are fed, incentivize lawyers to do more pro bono work, prevent teen dating violence, and help strengthen city schools.
To honor those who have dedicated and volunteered their services, the organization had its Good Apple Gala, Jan. 19 at the Civic Theatre.